ABC Brakes designs, manufactures and distributes Spring Brakes and Electronic Brake Monitoring Systems for all your commercial vehicle needs…Worldwide.
Search Our Products
Know what you are looking for?
Start here!
News from MGM
Our new LTS model is here!
05/04/2020
ABC Brakes is proud to release a new model: LTS Compact brake chamber. Check out the new features in our newest brake chamber.
Product Spotlight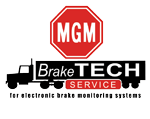 BrakeTECH Service expands to include e•STROKE® training program.
BRAKE-TECH Service for e•STROKE® is designed to work when you work. Our support and service can be tailored to the need of any size fleet and staff. We offer many options to fit your service needs and schedule, from our dedicated one-on-one e•STROKE® technical hot-line support to in-depth training classes. Click
here
for order training.